Lionel Messi wants to continue with Argentina after World Cup final win over France
Lionel Messi inspired Argentina to their first World Cup victory since 1986 in an enthralling final vs France; the 35-year-old wants to carry on playing for Argentina; "I enjoy being in the national team, the group, I want to continue living a few more games being world champion," he said
Argentina captain Lionel Messi will not retire from international football, saying he wants to continue playing as a world champion.
Messi scored twice for Argentina in Sunday's thrilling World Cup final over France as the game ended 3-3 after extra-time, before converting in the penalty shoot-out which his side won 4-2 to claim the biggest prize in football.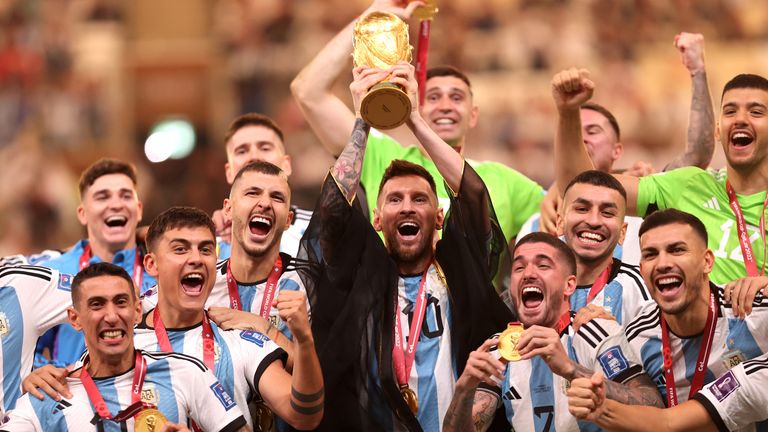 Despite being 35, Messi wants to carry on playing for his country beyond this World Cup putting to bed any doubts that he might retire.
"I will not retire," he said. "I want to continue playing as a World Cup champion.
"After this, what will there be? I was able to get the Copa América, World Cup… It came to me almost at the end. I love football, what I do. I enjoy being in the national team, the group, I want to continue living a few more games being world champion.